CETI8 Windows 10 Upgrade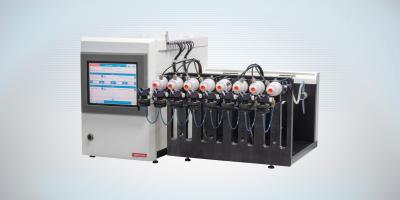 Windows 10 for CETI8 offers a range of new features
Cerulean is pleased to announce the launch of the CETI8 Windows 10 software version. Customers with earlier versions of CETI8 are now able to upgrade to Windows 10 using the new field upgrade kit (S/C 93946).
The update is essential for customers that need to integrate their CETI8 machine into the latest IT infrastructure benefiting from full security support.
All new CETI8 features will now be developed under Windows 10 operating system. For example, 21CFR part 11 compliant software (available soon) will only be based on Windows 10 platform. In addition, the future heated tobacco products (HTP) functionality on the CETI8 will be based on the Windows 10 environment.
Features and Benefits
New hardware: Windows 10 IOT (PC) preloaded with latest CETI8 software

Offers the CETI8 the pathway to becoming 21CFR part 11 compliant

Prepares the CETI8 for testing HTP products

Reduced CETI8 service cost when Win10 upgrade and annual service are ordered at the same time

Optional GXP package available on request

Backward compatible with existing EDS and ATMS systems

Optional tilt screen
This upgrade requires installation by a Cerulean service engineer.