C2 UCM Windows 10 Upgrade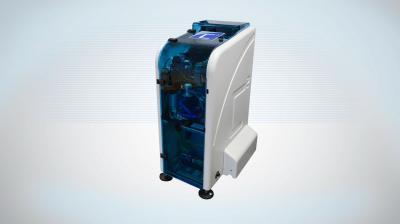 The new C2 UCM has been specifically tailored for customers wishing to upgrade their IT infrastructure to Microsoft® Windows 10 compliant environments.
Advantages
• New UCM hardware is equipped with extra memory and a new solid state disk drive.
• New C2 software version 7 is Windows 10 compliant and bring gains in measurement speed (20% faster measurements compared to old UCM running version 7 software)*.
• The larger on board memory (4 Gig) eliminates potential database overflow errors.
• New Intel chipset network card.
• New hardware overcomes Microsoft Windows 7 obsolescence – No more Windows updates will be available from February 2020.
* Faster measurement speeds (20% speed gain): (Win 7 - 1st rod: 1 min, subsequent rods: 25 s, Win 10 1st rod: 45s, subsequent rods: 20s).
Stock Codes
Upgrade from Windows 7 with Baslar camera: KZ0305
Upgrade from Windows 7 with DiMarco camera: 91447

Contact us for more information: INFO