Celebrating 75 years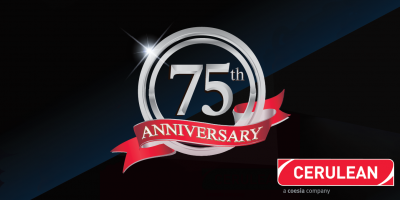 This year, Cerulean celebrates its 75th anniversary of the supplying of precision test and measurement equipment.
Cerulean's success is built on positive customer partnerships and the ability to create industry centred products of both quality and relevance.
With continued release of new devices, Cerulean is committed to delivering the solutions that our customers require, investing a significant proportion of its revenue on in-house research and product development.
Thanks to all of our team here in the UK and to all our overseas staff for making the successful company it is today.