New and Improved Spares Website Launched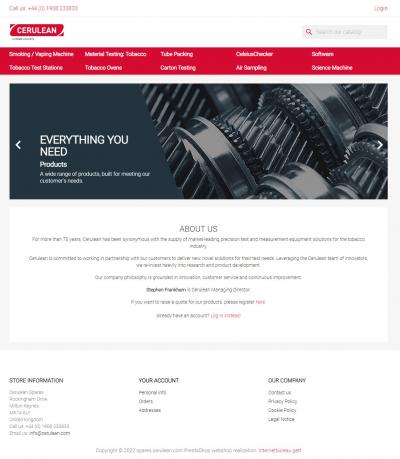 We are pleased to announce the launch of our new and improved spares website. With more than 1500 approved spares, the new site has three times the number of spares compared to the old site.
Hop over to the site and register to fill your quotation basket with genuine spares for your equipment!
https://spares.cerulean.com/