NEW Orbit 20 - optimised for Tobacco Heating Products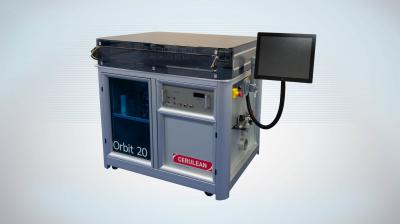 Cerulean is pleased to announce the launch of the newly improved Orbit 20 rotary smoking machine that is specially engineered for optimal performance in Tobacco Heating Product (THP) applications.
This new 20 port semi-automatic rotary machine is equipped with an innovative sealing smoke ring that creates a conical pathway for an increase in particulates or aerosol capture; significantly reducing dead-volume during experiments.
Compliant with the ISO 3308 standard, the new Orbit 20 can also be used with methods 4387, 8454, 20779 and other reference procedures.
Other exciting features include an automatic lighting system, an innovative air flow design, camera termination and button activation makes the Orbit 20 suited for a vast range of testing applications.
The new Orbit 20 is designed for use with a 92 mm or individual 44 mm filter pads but can be used with alternative smoke trap systems such as impingers and an electrostatic trap.
This rotary smoking machine can be easily cleaned without dismantling the rotating ring to avoid cross contamination between runs.
The flexibility of the Orbit 20 means that it can also be used with traditional cigarettes and both flow activated and button activated e-cigarettes.
See more about the Orbit 20: Link