Product Launch: Continuous Aerosol Generation with the CETI CF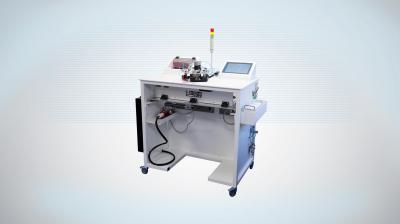 Cerulean is pleased to introduce a new continuous-flow vaping machine, the CETI CF, a 5-channel machine, specifically designed for vaping electronic cigarettes/vape devices or Heated Tobacco Product (HTP) devices.
The CETI CF (Cerulean Electronic Testing Instrument Continuous Flow) provides five ports for testing electronic cigarette/vape devices or Heated Tobacco Product (HTP) devices and is compliant with ISO20768:2018.
The machine has been specifically designed to run as a Continuous Aerosol Generation device through the use of the dual piston pump situated at the heart of the machine.
The pump, which can pull puff volumes of 35-150ml, switches between inlet and outlet creating a continuous aerosol that can be delivered to any target system required. The glass construction of the dual pump and its ease of removal allows thorough cleaning which minimises inter-run cross-contamination.
A fully capable user interface allows the user to program puff shapes, intervals and duration as well as a means of activating devices that require button pressing. The interface design is simple to use and includes security features such as user profiles, logon etc. and has the capability for data export and so can be interfaced with a LIMS system.
Read more here