Save 4.5 million litres of compressed air with Cerulean's FPS120s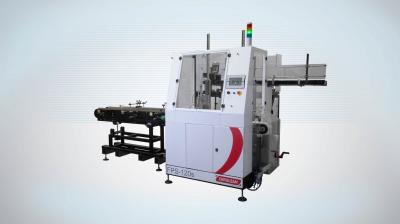 Energy saving is paramount in today's world due to environmental degradation and climate change. The resources we rely on for energy production, such as fossil fuels, are finite and therefore the conservation of energy has become a critical priority for individuals, communities, and businesses worldwide.

Cerulean has performed efficiency improvements to its tube packing machines to allow a drastic reduction in energy consumption. Working with Festo, Cerulean's trusted supplier of pneumatics, the air consumption of the newly released FPS120s tube packing machine was compared to a 10-year-old tube packing machine, the FPS1. The air consumption savings far exceeded expectations.

The pneumatics specialists performed an analysis during normal running conditions and were astounded to find that on average the FPS120s used 92% less air during the same period compared to the FPS1, and 48% less air at maximum stress conditions.

Saving 4.5 million litres of compressed air a year per machine* is the equivalent of one and a half Olympic swimming pools or 45 double-decker buses!

The new Cerulean FPS120s tube packing machine has been developed for hygienic packing at speeds of up to 120 tubes per minute and incorporates the latest control and display technology. A user-friendly colour touchscreen enables the user to control set-up, and packing options and store all settings in a library for quick changeover and later use. The touch screen supports multiple languages and allows local operator configuration preferences. Changing tube or carton size typically takes less than 15 minutes, allowing the FPS120s to meet the flexible requirements of a modern tube-making facility.

The FPS120s, launched in June 2022, is available with a choice of configurations including infeed/outfeed directions and tube infeed conveyors.

For a limited time, Cerulean is offering a 10% discount on new machine sales for customers who upgrade an existing working TPM machine from Filtrona. Contact Cerulean's sales team for more information.

*Based on 24/7/365 operation
+ Terms and conditions apply

See the articles in the publications attached.