SM4xx Windows 10 Upgrade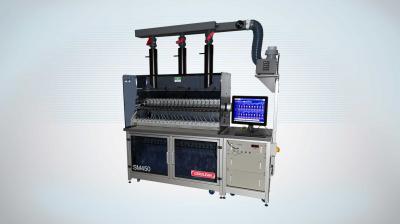 As part of Cerulean's commitment to support customers and manage the lifecycle of their SM4xx and SM450e aerosol capture machines, and in view of the Windows 7 obsolescence, new kits have been designed to update machines running older versions of Windows (XP or 7)to Windows 10.
These solutions are tailored for customers wishing to upgrade their IT infrastructure to Microsoft Windows 10 compliant environments.
Cerulean recommend the update in order to benefit from future machine software releases*.
Advantages
New programmed PC with secure boot up (UEFI), USB3, SSD drive
New PLC module
New software version Windows 10 compliant on memory card
New Ethernet communications hardware
Stock Codes – SM4xx Upgrade Kits
Windows XP to Windows 10
93526 - Windows XP to Windows 10 SM4xx: For machines fitted with PLC S5 or 6BF04 or Previous) - Mounting Arm Kit Included - with PLC
Windows 7 to Windows 10
99282 - Windows 7 to Windows 10 SM4xx: For machines sold preloaded with Windows 7
*Please enquire about the Cerulean software update program for your machine*