What you need to know about your Ventilation Standards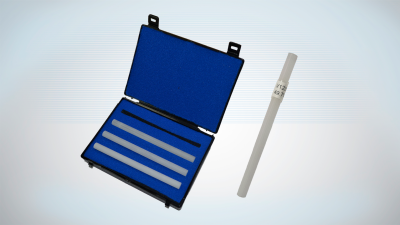 Your ventilation standards could be due a recalibration or replacement.
Used to check the performance of Quantum A, J and V, the QTM 5 and QTM 5U as well as the C2, these standards are made from glass multi capillary rods which have narrow tubes running through them.
They are prone to blockage and atmospheric contamination meaning regular reverification is highly recommended to maintain accuracy throughout instrument calibrations.
Discover more about the maintenance and services for these Calibration Standards in this video.
View replacements and raise a quote using our spares website.