Introducing the TIC 704S…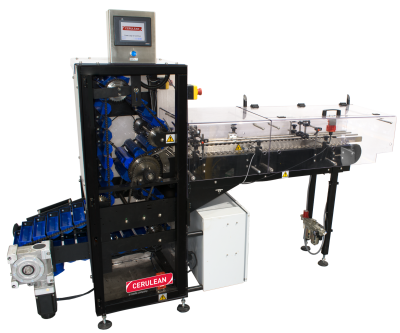 This week welcomes a new Cerulean product release as we unveil the TIC 704S, the latest addition to the Cerulean TIC (Tube Infeed Conveyor) range.
TICs enable the transportation of tubes between host maker and packer, acting as a simple method of accumulation to ensure production flow is not disrupted. The 704S can handle a throughput of up to 250 tubes per minute and utilises a host mounted encoder to synchronise maker and conveyor, offering an efficient and reliable solution.
Key features:
Bucket conveyor to accumulating roller track
Servo controlled
Up to 250 tubes per minute
Supplied with an encoder kit to suit host machine